TOP 5 THINGS THAT SHOULDN'T BE IGNORED WHILE DESIGNING A LOGO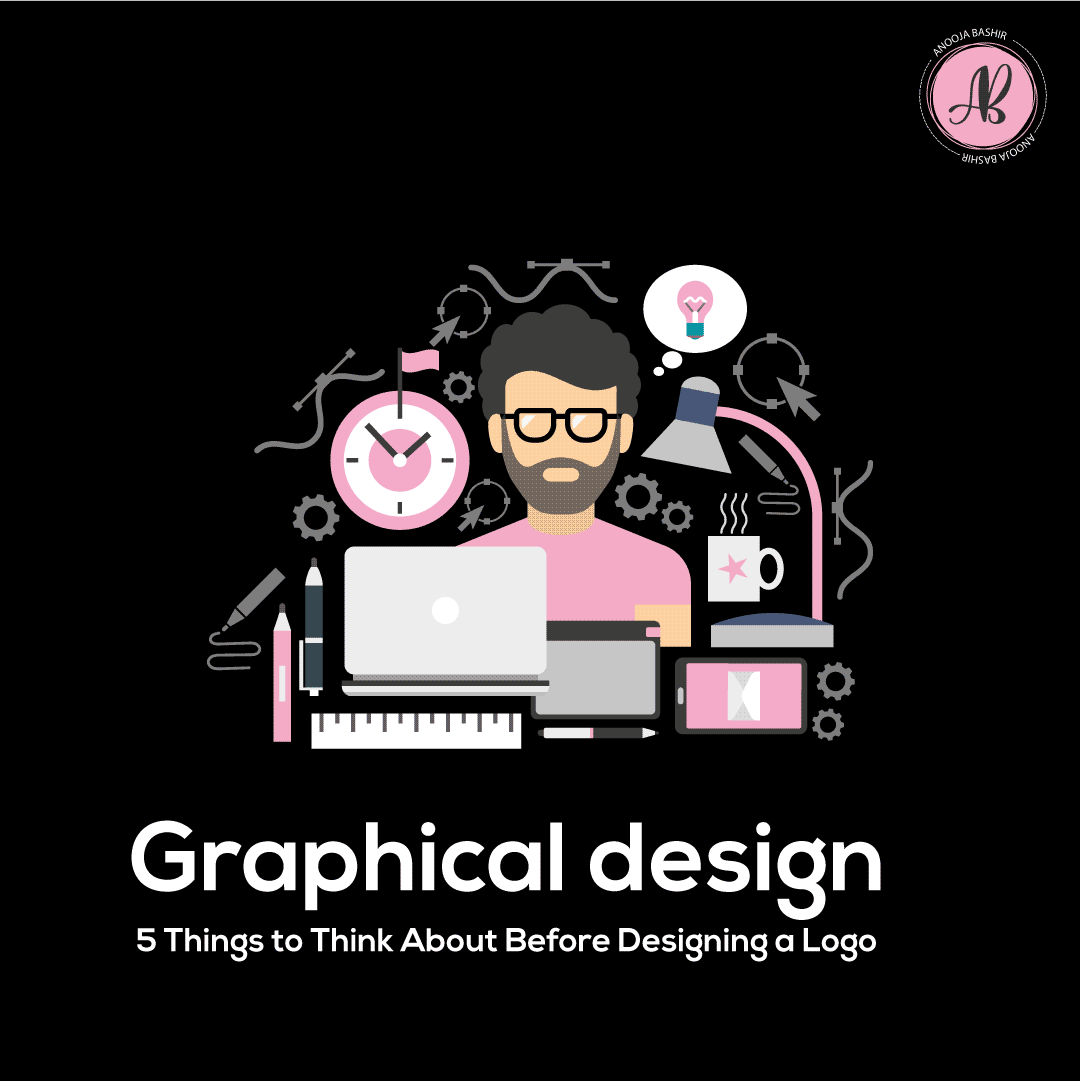 Regardless of the size of the company, logos have been in the industry since a very long time. A logo is basically the face of your company which is why it is extremely necessary to get 100% attention and come up with something that stands out in the market and represents your company in the best possible way.
A logo is not just a static symbol but much more than it. An effective & attractive logo signifies the visual identity of your brand and gives a meaning to it.
To make an unforgettable impression on your customers, having an extraordinary logo designed for your company is crucial. In simple words, a logo has the ability to signify all the values a brand upholds.
Below are few important things listed that each and every client as well as a designer should consider before commencing with the logo designing process.
DO NOT RELY ON TRENDS AND MAKE YOUR BRAND EXCLUSIVE
There are designs that come and go and as the time evolves, the trends fade too. Although one must follow the trends but it is also necessary to not rely entirely on them.
There's nothing wrong in staying updated with the trends but you must make sure that your logo design should be so exclusive that the trend should begin by your logo. It is always better to put your imaginative abilities into a unique form and stand out from the on-going trends. Make your logo timeless and exclusive.
RESEARCH THOROUGHLY AND ANALYSE THE GOALS & NEEDS OF THE COMPANY
Before designing the logo of your company, you should thoroughly perform an in and out extensive research about the requirements and goals of your company. This can be done effortlessly through a discovery call or a brand questionnaire. The concept of the brand created by you should reflect the brand's goals & ethos. All this should definitely be taken into consideration and the logo should be designed accordingly.
YOUR LOGO SHOULD SIGNIFY A CORE CONCEPT
Always remember, your logo becomes attractive and meaningful only when it conveys a strong concept behind it. Vision, mission, core values, or anything the brand upholds should always reflect through your company logo.
DON'T FORGET THE SCALABILITY OF YOUR LOGO
The notion of scalability plays a major role while designing a logo. Your logo needs to be compatible with all the sizes if you are planning to use it on your promotional platforms like posters, billboards, business cards or for social media posts. Scalability plays an important role for the design of the logo. This is the reason why you should make your logo adaptive to different orientations and sizes.
DON'T FORGET TO TEST YOUR LOGO ON MULTIPLE MEDIUMS
Although the necessity of scalability plays a major role in the logo's success, you must also consider testing it on multiple mediums before you actually start using it. This should be done because a logo comparatively appears differently on a pamphlet or a card than on the website. Make sure you test your logo appearance on mobile, desktop, printed packaging, website, and other such marketing mediums.
While knowing about the top 5 things that you should not ignore when designing a logo, can help you create the best logos for your enterprise, you need to be aware of conceptual designs in business as well, to make your business and its services come across as more attractive for your target audience. Click here to find out more. At Ourea, you get access to the best digital marketing, business branding and IT development ideas and strategies that can help you take your enterprise in forward direction. Visit our website Oureacorp to know more about the business concepts and suggestions that we offer.